NUICC Congratulates newly appointed U.S. Ambassador to India, Hon. Kenneth Juster
---
President Trump Speech with H. E. Prime Minister of India Narendra Modi
---
Secretary Tillerson's Speech on U.S.-India Relations
---
Hon. Cynthia Coffman Endorsement of NUICC.
---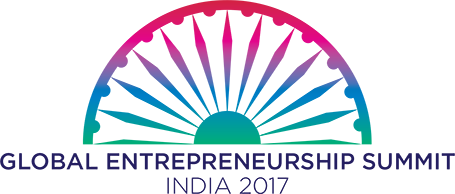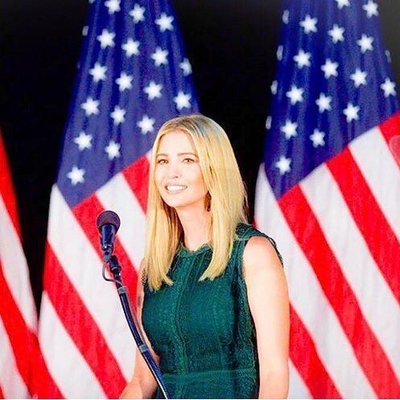 NUICC attending Global Entrepreneurship Summit, US delegation led by Ivanka Trump
---
Membership Registration
NOTE: Register electronically by clicking 'Buy Now' button.
Registrations can also be made by sending check to:

National US India Chamber of Commerce
1099 18th St,
Denver, Colorado
80202
United States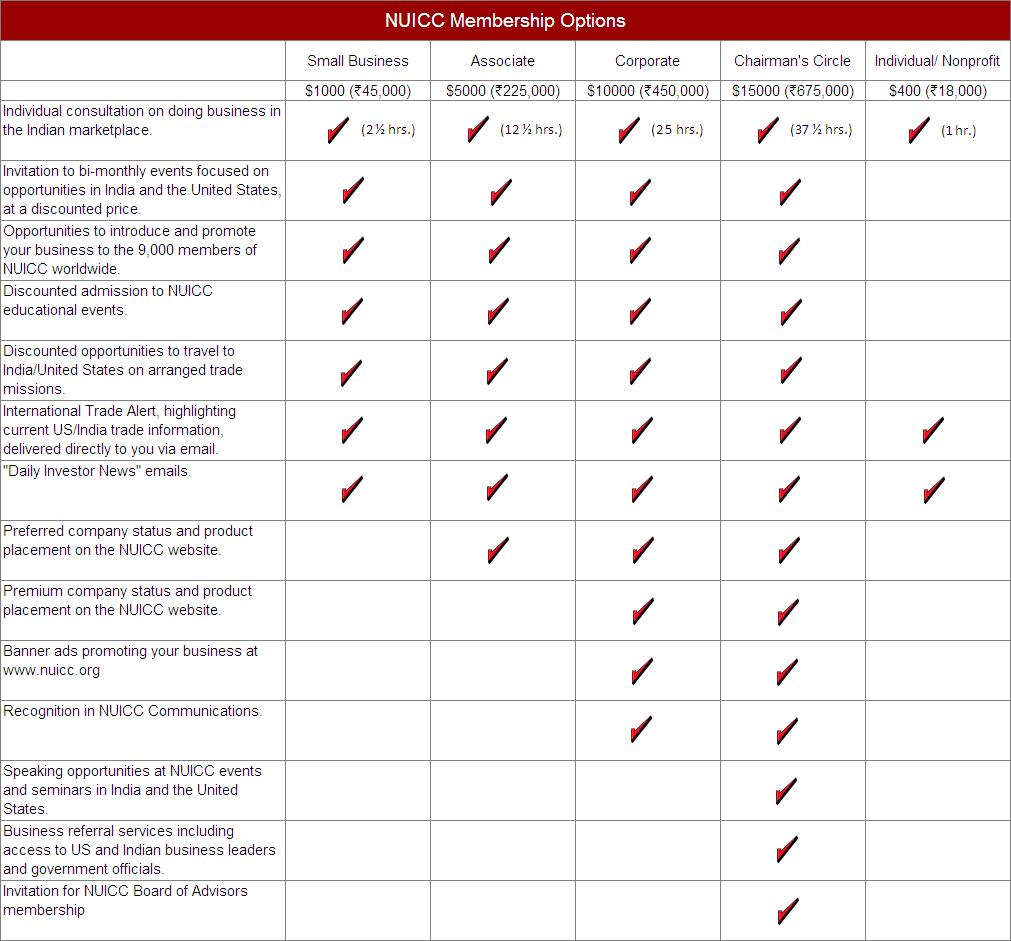 Membership Details
Through membership of NUICC, companies & entrepreneurs shape rules and policies that stimulate US-India trade and investment. These companies in turn count on the prestige and expertise of NUICC to get business views across to governments and intergovernmental organizations, whose decisions affect bilateral trade.
Who can become a member of NUICC?
How does NUICC membership work for you?
How to join NUICC
What is the cost of NUICC membership?
Links to NUICC Member companies
Who can become a member of NUICC?
Corporations and companies in all sectors;
National professional associations and bodies;
Business and employers federations;
Law firms and consultancies;
Chambers of commerce;
Entrepreneurs aspiring international business.
Types of Membership
Founders Club
Investors Club
Corporate Membership
Small-Business Membership
Individual Membership
Conditions of Membership
Memberships are non-transferable.
Except for Founder's Club, membership duration is one year from date of payment.